NOW AVAILABLE!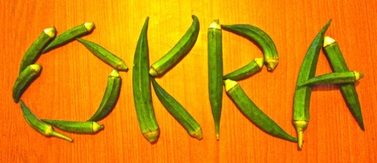 Skin Care Collection

---
| | |
| --- | --- |
| | The OKRA Skin Care Collection is an array of delicious dishes for the skin. This line of skin care products is prepared in the same way you would whip up your favourite smoothie. I have shared these recipes in workshops and with family and friends making the ingredients and method transparent. There is nothing too complicated about OKRA skin care, it's simply skin-sumptuous! |
---
Know Your Skin



Take a look at yourself! Your skin is beautiful. Get to know ever inch of it.

Body Journal



~ COMING SOON ~
Track what's happening to your skin. It'll help you to stay in touch with your body so you can positively influence the development of your skin-sumptious self.

Body Cleansing Meditation CD


~ COMING SOON ~
Use guided meditation to get under your skin and journey into the awareness of your body. Give yourself a radiant glow from the inside out.

The Skin's Purpose



The skin is more than just a gorgeous, protective coat. It's functions go further than that. Find out why nourishing your skin is so important.

What is Okra?




Never seen or heard of Okra? This hearty, traversed, bohemian plant has traveled all over the world. Find out why you should find a place for it in your life.